The history of die cutting machines
The history of die cutting machines is a fascinating journey through the evolution of cutting technologies and their applications in various industries.
The concept of die cutting itself dates back to the early 19th century, where hand-operated tools were used to cut shapes from materials like leather and fabric. These early die cutting methods were labor-intensive and not very precise.
The real breakthrough came with the industrial revolution and the invention of the steam-powered press. In the mid-19th century, manufacturers started using steam-powered presses to cut materials more efficiently. This marked the beginning of mechanized die cutting.
As technology advanced, the machines evolved from steam-powered to more sophisticated mechanical and hydraulic systems. In the early to mid-20th century, advancements in engineering and materials led to the development of automatic die cutting machines. These machines used a combination of mechanical and hydraulic power to cut through various materials with increased speed and precision.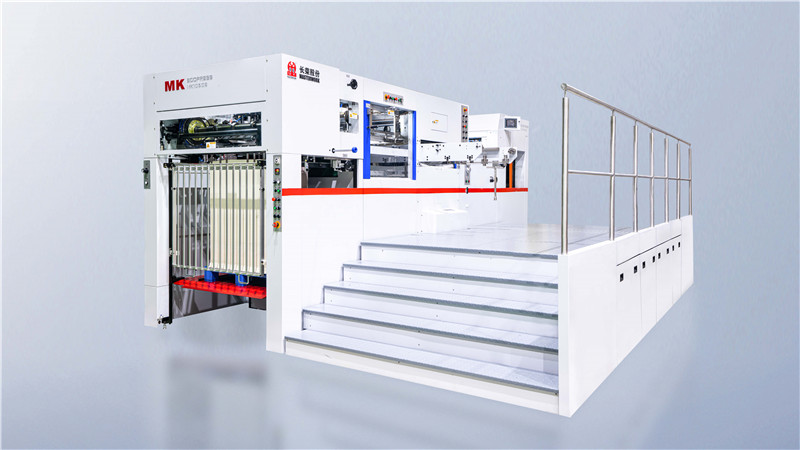 In the latter half of the 20th century, the die cutting industry witnessed a significant shift towards computerized and digitally controlled machines. This allowed for greater flexibility in design and improved accuracy. Computer Numerical Control (CNC) technology became a standard feature in many die cutting machines, enabling users to program intricate patterns and designs.
The rise of laser technology in the late 20th century also contributed to the evolution of die cutting. Laser cutting machines offered a non-contact method of cutting, allowing for more intricate designs and the ability to cut a wide range of materials with precision.
Today, die cutting machines come in various forms, from manual and semi-automatic machines for small-scale projects to fully automated, computer-controlled systems for large-scale industrial applications. They are used in industries such as printing, packaging, automotive, textiles, and beyond.
The history of die cutting machines reflects a continuous quest for efficiency, precision, and adaptability to the ever-changing needs of industries and creative pursuits. From humble hand tools to sophisticated digital systems, die cutting machines have come a long way, shaping the world of manufacturing and design along the journey.